PACT
HPD is excited to announce that our Police And Community Together events are back this summer! We will be at three locations throughout the summer: Washington Park Splash Pad on June 29; Taylor Elementary Splash Pad on July 27; and Mills Elementary Splash Pad on August 31.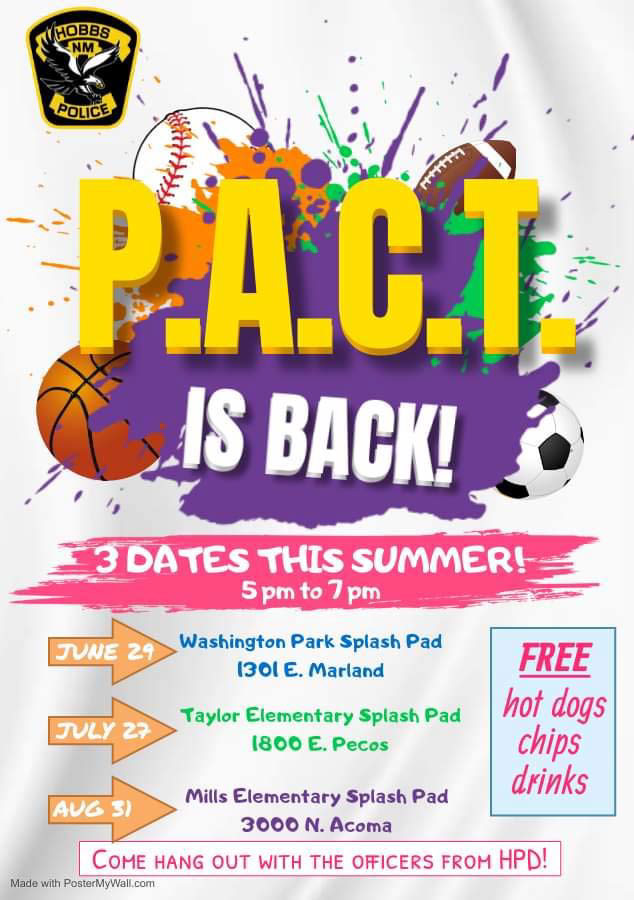 Coffee With Cops
Coffee with Cops is an open discussion forum with members of the Hobbs Police Department, where numerous members of the community gather with Hobbs Police Department officers and staff to discuss current events and topics relevant to the community. Numerous members, including members of non-profit organizations, committee members, and other individuals involved in our local community attend these open forums because they appreciate the non-formal setting where they can discuss current or upcoming events. It is a relaxing and informative way for anyone to start their Wednesday mornings with some of Hobbs' finest and other city of Hobbs members.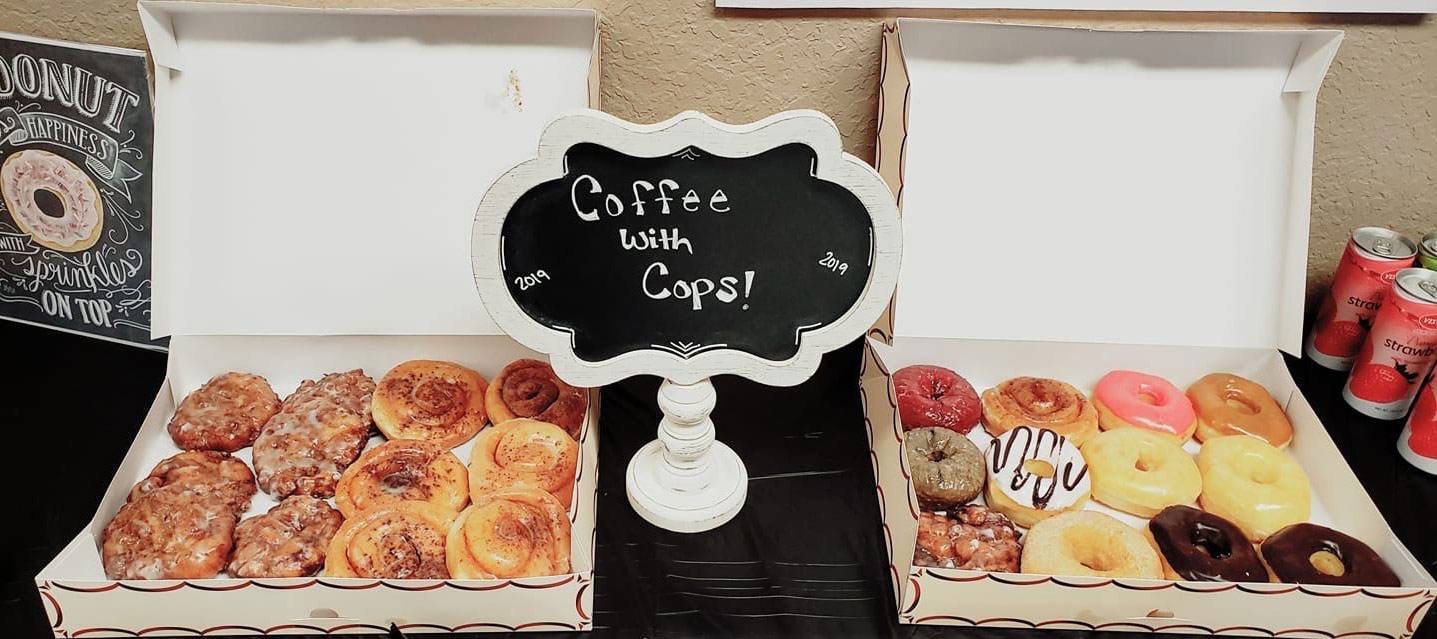 Citizen's Police Academy
The Hobbs Police Department is now accepting applications for the Fall 2023 Citizen's Police Academy!
This academy will take place every Thursday evening beginning August 24th, 2023 through November 2nd, 2023.
Prepare for an in-depth experience behind the badge! This program will take our citizens behind the scenes and show them the day-to-day activities that are done at the Hobbs Police Department!
Ride-alongs, sobriety test wet lab, drug/K9 course, traffic stops, and much more! Plus, dinner is provided to our students every night! If you want to see what it takes to be a Hobbs Police Officer, submit your application to attend the HPD Citizen's Police Academy for the Fall 2023 class!
Submit an Application ›
For any questions or for more information, contact the Community Relations Office at (575) 397-9394 or email RAlarcon@hobbsnm.org.